About WALL
____________________

Email us:
WARandLAW@Yahoo.com

(For U.S. mail address,
see bottom of index.)
____________________
WALL on Facebook: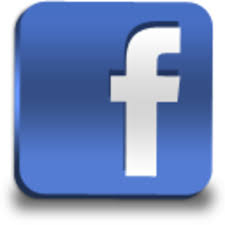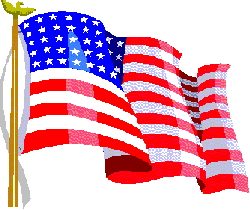 King Preached Peace
— Not Biden's Thing

On 50th anniversary of our
Vietnam exit, King's peace speech
is recalled, after Biden honors him
in Atlanta church.

This article appeared in Antiwar.com 1/18/2023
_______________________________________

Pelosi Has a Point: Protect Vets' Health,
But Does it Need the Chauvinistic Wind?

Those justifying presidents' wars like the 'freedom' cliché.
It disguises the self-serving motivations for these conflicts

This article appeared in Antiwar.com 7/22/2022
_______________________________________

Can America Credibly Condemn Russians
for Doing What Pentagon Has Long Done?

U.S. scores Putin's raids on civilians
yet does likewise:
In return for military gain,
like hitting a few 'bad guys,'
DoD condones killing of innocents —
if not 'excessive'

This article appeared on History News Network 4/3/22 under the title
"Can the U.S. Credibly Condemn Russian Attacks on Civilians?"
_______________________________________

Hypocrisy Abounds in Russia and U.S.

Kremlin and White House Decry Each Other's Aggression

Biden Vows to 'Defend NATO Countries' (by What Authority?)

This article appeared on
Antiwar com 3/14/22
_______________________________________

Senator Says:
U.S. 'Always Stands for Freedom'
Tell it to the Yemenis, Chileans, Guatemalans, etc.

This article appeared on
Antiwar com 2/2/22

---

"Keep the President's Hands Tied"
Executive war on China would be
unconstitutional and disastrous

This article appeared on
Antiwar com 1/19/22

---

"Meet the One-sided Press"
In reporting on Russia & Ukraine, media forgo objectivity

This article appeared on
Antiwar com 12/15/21

---
War on Terror' Terrorized
Afghans for 20 Years

A war on civilians;
its beginning by Bush;
and its illegality

This article appeared on
World Beyond War, 9/28/21

---
When Boss Orders An
Act of War, Flacks Put On
an Act for Him

Pentagon's creative writing in press release may not precisely reflect new U.S. actions
in Syria and Iraq

This article appeared on Antiwar.com
7-1-2021

---
Killers in the White House

Consider records of fifteen consecutive presidents.
Has U.S. a dictatorship over life and death?
Does the Constitution deserve blame for entrusting one man with both executive and de-facto military power?

This article appeared on History News Network 4-25-21 under the title "Is the Presidency a License to Kill? War Powers and the Constitution."

---
In 1991 Biden Called it 'Tyranny'
For Just One Man to Decide War

His Senate Words—and Dem 2020 Peace Vow—
Are Blown Up Along With 'Militants' in Syria

This article appeared on Antiwar.com 3-7-2021

---
Let's Question the
Candidates on War
This article appeared on
Antiwar.com
8-28-2020
---
Who Was Our Worst President?
Think of This One When a Grim
75th Anniversary Arrives Aug. 6on.
This article appeared on
History News Network
7-19-2020
---
Brass Salute the Constitution.
Will They Let Trump Start Unconstitutional War?

This article appeared on AntiWar.com 6-17-2020

---
Ignoring Congress's war power,
Trump OKs blasting Iran boats

This article appeared on AntiWar.com 4-29-2020

---
No attack on Iran!
Don't let the President start WW3
A WALL Alert

---
Exit from INF Treaty protested
*********
See resolution; tell members of Congress

---
Executive Assault on Treaties
Perils Peace and Constitution

*********
RootsAction.org ran
this on 5/7/19 et seq.


---
George H. W. Bush valued war over law
He aided Iran-Contra plot
and set off 2 lawless wars

---
Warning: new nukes increase risk of war, but citizens have "the power to stop them"
SF panel values "people power" to overcome deficient media and prevent nuclear debacle

---
NUCLEAR WAR: How can it be prevented?
McGovern, Cabasso, Kelley in San Francisco on Sunday 9/30/18.

---
Seeking Peace Is Not "Treasonous".

---
Trump closer to nuclear war as nukes become weapons to use, not just deter
---
Do modern weapons render Congress obsolete—
or more needed than ever?
---
War chief Mattis is ignorant of Constitution
's war power
---
Our "options" in Korea:
Only one is lawful and peaceful
---
H.R. 669 and S. 200 would ban "first-use nuclear strike" unless Congress formally authorized it
Don't let the president start an atomic war!
---
In '13 he opposed Syria raid
without Congress's approval.
As president, he blasts Syria
and escalates Obama's wars.
---
Bill Clinton's war
Reviewing the attack on Yugoslavia (urged by Hillary) and other Clinton acts of war— a study of arbitrary power & media servility
A version of this article is on WarIsaCrime.org.
---
Dr. Caldicott in SF lecture & interview:
Russia & U.S.A. terrorize the world, must agree to abolish nuclear bombs
---
Nuclear foe Helen Caldicott
to speak in SF on disarming
as USA enhances its arsenal
---
WARNING! Congress
is writing the president
"a blank check for war"

*******
When it comes to Obama's wars,
Mitch's stand seems to be,
"More power to him"
---
Obama & massacres in U.S. & abroad
President isn't nation's commander
---
Terrorist group wants to suck U.S. into religious fight, Kucinich says, warning against war authorization
WALL opposes congressional rubber-stamping of 'unconstitutional' Obama wars in Iraq & Syria
---
Remembering the "Great War"
Attack on Syria called unlawful
---
Dennis Kucinich to speak in
San Francisco October 19
---
Iraqi woman sues Bush et al.
For illegal invasion; Obama's
D of J rushes to their defense
---
Who turned on the gas?
Obama plays God, seeks to smite Syria for its sin, but some evidence points to rebels—& Saudi suppliers—as culprits
---
Senate bill encourages war on Iran"or worse
---
Forum: "U.S. Wars—Are They Lawful?"

—Cindy Sheehan, David Swanson & Medea Benjamin
Sunday, November 11, 1:30 pm,
Koret Auditorium, San Francisco
---
Our two-faced policy
on nuclear weapons

Obama says A-bombs are bad and must go
—while the U.S. military readies their use
"Bringing the era of nuclear weapons to an end—
(with photos) from the International Committee
of the Red Cross, Geneva
(The above article appeared also on
July 29, 2012, at Daily Kos,
http://www.dailykos.com/user/*/diaries
---
Lawsuit by lawmakers debated
War powers & Libya: Turner vs. Kucinich

---
Obama and Libya
(1) Constitutionality
(2) CIA order? Saudi deal?
(3) UN & international peace
(4) Protecting civilians

(Sidebar) Has UN Charter long been misinterpreted?

---
Veterans Week PEACE CONCERT
Saturday, November 13, from 7 to 10 p.m.,
Connie Barbour Room, BFUU,
Bonita Ave. and Cedar St.,
Berkeley, featuring Annie and the Vets,
Vic Sadot, Julie Smolin & Suprise Guests!
---
Barbara Lee wants to cancel
the 2001 "blank check" for war
A WALL news report
Nine years after casting a lonely nay
on Bush's war, in 2001,
Rep. Lee will be honored
for her peace work
and address pro-peace groups
on Sunday, Sept. 26, in Berkeley
Berkeley Unitarian Universalist Fellowship,
Cedar & Bonita, 2:00 pm
Ask Congress
to investigate war crimes!
Has murder become
standard procedure
in the U.S. military?
Slaughter to order.
Congress has the power.
OK the 1977 Protocol
U.S. has been knowingly killing
Afghan civilians for 8 years
Read this flier. If it loads
to fit screen, click on it to
view full size.
A Nation of Laws?
Prosecuting grave crimes
is not "-;partisan politics"

(This article ran on
Counterpunch.org and
other web sites 4/30/09.)
War and Law — and Obama,
Communicate with the President.
Afghan war is 7 years old;
Now Bush raids Pakistan;
Where are the protests?
"The Matrix of Death,"
a new dossier on Afghan bombing,
by Prof. Marc W. Herold
"Congress should probe Bush's
Iran attack plan," says Ellsberg,
warning of supreme war crime
Famed activist Ellsberg to talk on war & peace March 30 in SF church
Results of WALL's new survey of candidates
Quizzing candidates on war & law
Another Presidential Candidate Survey is underway
Iran war danger:
Let Congress tell Bush ....
Ray McGovern,CIA vet, fears early war on Iran
Iran offers settlement as Bush prepares nukes
I. Iran renounces bomb and offers nuclear concessions, but Bush keeps threat of atomic attack 'on the table'

II. Few congressional calls for peace are heard amid hysteria over the Iranian 'threat'

Crimes against peace (sidebar)
Bush plots war on Iran
Will it be nuclear?
Conspiracy to suppress intelligence on Iran?
"U.S. blames Iran for" (you name it)
The Pentagon Targets the Press
This article appeared in LewRockwell.com (Feb. '05) and was cited in CSMonitor.com (2/18/05).

The Presidential War Path
This article appeared in LewRockwell.com (9-14-04) and Antiwar.com (9-16-04).
War & Law quiz for presidential candidates
Braun, Edwards, Kerry, Kucinich, Sharpton split on legality of war acts. (A news report by the War and Law League, followed by the full text of candidates' statements.)
Congress's resolution for war in Iraq was based on White House falsehoods
Official misstatements on weapons and terrorism frightened lawmakers into approving a resolution of dubious constitutionality for a preplanned aggression that trampled on U.S. treaties. Similar wars are on the way. Will Congress be fooled again?
Why are hospitals bombed?
U.S. indifference toward international law has resulted in blasted hospitals and patient victims in three countries since 1991. Physicians protest the attacks. Hospital staffs in Iraq wage a losing struggle to cope with a high toll of civilian casualties.
A RESOLUTION AGAINST WAR IN IRAQ
The War and Law League sought for half a year to get the United Nations to prevent an attack on Iraq. One tool was this proposed resolution (in two versions: for the Security Council and for the General Assembly). Eleven of the fifteen Security Council members refused to support the aggression--carried out in March-April 2003--but no resolution against it has yet been introduced in the UN.
A PETITION TO TELL CONGRESS, "Affirm the rule of law! To attack Iraq is a crime."
This petition was circulated from July to October 2002. It was endorsed by the Fellowship of Reconciliation; Gray Panthers; Global Exchange; Voices in the Wilderness; Physicians for Social Responsibility; Veterans for Peace; the Women's International League for Peace and Freedom, U.S. Section; and others.
U.S. attacked Afghan weddings several times; Bush's war is a tragedy of errors & violations of law
ABM Treaty still lives, say congressmen who sue to undo its 'unconstitutional' knifing by Bush without OK of Congress
Bush must not scrap treaties without lawful authority.
This was an issue that occupied the War and Law League in winter-spring of 2002.
WALL's Mission:
Stop Unlawful Wars!
WALL Needs Your Help
Please Join & Contribute
WALL Press Release:
HJR Bill -- Constitutional
War Powers Resolution
WorldNetDaily Article:
Bill Would Restore
Congress' War Powers
Do we elect a killer-in-chief?
The Founding Fathers on
the Constitution's War power
Modern Commentators on
the Constitution's War power
Court Rulings Affirming
the War Power of Congress
Laws violated by the President's
war actions -- in many countries
Attacks on Yugoslav civilians
in the Clinton-NATO war --
press excerpts and grim photos
Congress urged to assert
war power -- news release at
the time of the Yugoslav war
Impeachment called
'legitimate response'
to presidential war.
Fifty Years Since Korea:
Fifty Years of Presidential Wars
LINKS to Other Sites Dealing with War and Peace
War and Law League
P.O. Box 42-7237
San Francisco, CA 94142
E-mail: WARandLAW@Yahoo.com